MÄÄTTÄNEN & PELTOLA Attorneys at Law Ltd., known also as MPLAW, is a Finnish law firm having strong and continuing commitment to provide qualified legal services mainly for domestic and foreign companies and corporations but is also committed to serve domestic and foreign individuals, economic and non-profit associations, housing-corporations as well as other non-profit corporations and organizations.

corporate and contract law
The Firm's corporate practice is mainly concentrated on all aspects of domestic and international business law with special emphasis on contract law, company law, commercial law, intellectual property rights, international trade and litigation. Instead of focusing on problems, we are strongly committed to provide solutions for our clients.
We have acted as a representative for our clients e.g. in various contract negotiations, company formation procedures, acquisitions, corporate restructuring processes, formation of international joint business alliances, settlement of trade disputes, employee and management liability cases, intellectual property registration and litigation procedures etc. The Firm is a member of the World Link for Law international legal network, which means that we are able to provide qualified legal services for our clients all around the world.
dispute resolution
Commercial litigation, arbitration and alternative dispute resolution as well as other conflict management is the very core of our business.
The Firm undertakes all legal assignments in individualistic, thorough and effective way and shall in all occasions carefully preserve the best interests of the Firm's clients. The Firm is prepared and committed to resolve legal assignments independently, quickly and cost-effectively in order to meet especially the requirements of cost-sensitive international and domestic clients.
With modern and practical facilities in the heart of Helsinki business centre along with the latest computer and communication technology incorporated supported by flexible and capable secretarial services, the Firm is able to handle small and more complex domestic and international assignments promptly and reliably in all essential respects. The Firm's working languages are English and Finnish.
Timo Määttänen
Member of the Finnish Bar Association
timo.maattanen@mplaw.fi
tel. +358 400 449 921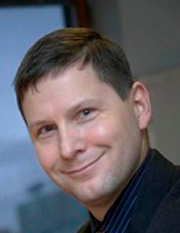 Olli Peltola
Member of the Finnish Bar Association
olli.peltola@mplaw.fi
tel. +358 40 5583 393